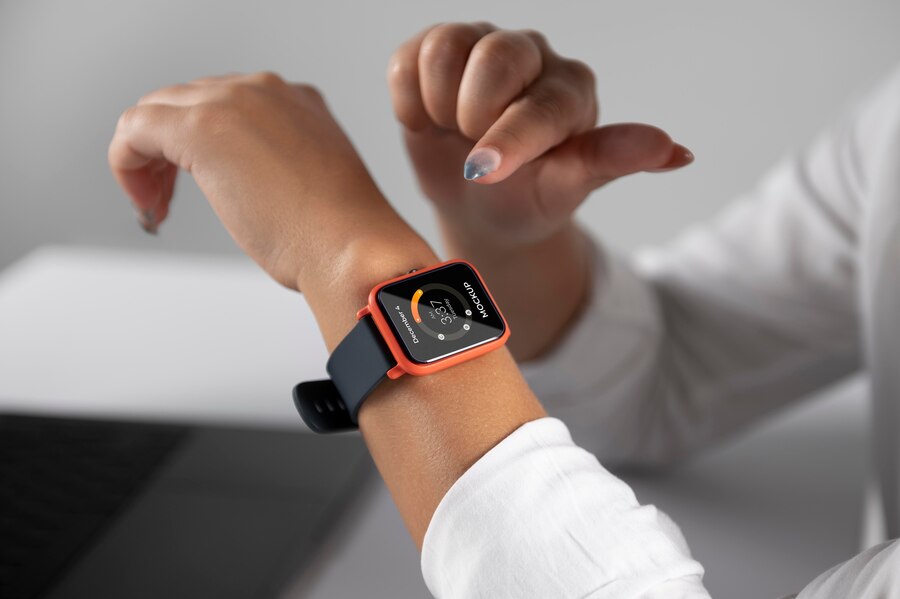 Purchasing a smartwatch can be tricky at times; you must hunt for a smartwatch that meets all of your requirements. In terms of appearance, functions, hardware, compatibility, and other factors. It's best to conduct some preliminary study and research before investing your hard-earned money in digital watches. It will either be obsolete in a few months or will not work with your current smartphone.
Despite their niche status, smartwatches are becoming increasingly popular. More buyers than ever before are taking notice of smartwatches, especially women. Smartwatches for women need to be a lot more than basic functionalities. Following are the most significant considerations you should make before purchasing a smartwatch for women.
Listed below are the top 7 factors which you must consider while shopping for a smartwatch for women:
Compatibility
To ensure that you don't get a smartwatch that collects all your information but fails to transfer it to your phone. The first thing you should check is whether the watch is compatible with your handset. For instance,
Apple's Watch Series 5 is one of the best smartwatches available in the market today, but it is only compatible with an iPhone. It won't operate if you have an Android phone like a Pixel. So compatibility is the most critical factor you must consider before purchasing a smartwatch.
Brand
It's usually a good idea to stay with a well-known smartwatch brand rather than experimenting with lesser-known models for obvious reasons. The internet is full of rip-offs that either stop working after a short period or cause you a slew of problems such as display problems, connectivity problems and so on. Avoid them at all costs.
As a result, you may not want to settle for the cheapest options available on the market. Instead, you might perhaps save a little more money and invest in a superior option.
Budget
Even if you have a lot of money, we recommend that you don't buy the most expensive smartwatch on the market. You must create a list of the characteristics you would like to see on the gadget and then search for the cheapest options that include all the desired features.
This method allows you to save a significant amount of money while maintaining access to all necessary features. So, the price of the best digital watches is the most crucial factor you should consider before purchasing a smartwatch.
Features
Before buying smartwatches for women, you should create a list of the features you need in your watch. If you already have a clear notion of what you want in a smartwatch, the process of selecting one becomes much more straightforward.
Some of the most important characteristics to look for in a wristwatch include cellular connectivity, heart rate tracking, app compatibility, sleep monitoring, dust and water resistance, and a water resistance rating.
Design
Due to the subjective nature of appearance, it is ultimately up to you to decide whether you want a round or square smartwatch. Most brands also offer various colour options. If you prefer square smartwatches, the Apple Watch Series 5, the Fitbit Versa, and the Amazfit Bip are some of the best options on the market.
Meanwhile, if you're searching for a circular wristwatch, the Samsung Galaxy Watch Active2, the Ticwatch Pro LTE, and the Huawei Watch 2 are some of the best options available. Most bands also offer detachable straps in smartwatches for women to help them fashion it the way they like.
Battery Life
You certainly don't want a smartwatch that dies before you've even gotten home from your day job. Even though most smartwatches for women are infamous for having poor battery life, if you look around, you'll find several that last for more than a week or more.
A smartwatch should have a battery life of at least two days on a single charge, and anything less than that may cause you to experience low-battery panic. Most digital watches have adequate software optimization, but those that let you install third-party apps and have more features tend to be less long-lasting than others.
For example, digital watches running advanced operating systems such as watchOS, Wear OS, and Tizen can last anywhere between 1 and 4 days. In contrast, smartwatches running lite operating systems such as Amazfit, Huawei, and Xiaomi can last anywhere between 7 and 20 days, depending on the model and operating system.
Warranty
In the case of a smartwatch, repairs can be extremely expensive. Especially if you have one from a lesser-known brand for which it would be difficult to obtain replacement parts. You could expect to pay a hefty sum for a single repair service.
This is just another reason why you should avoid purchasing a copycat device, as you would wind up spending far more money on repairs than you would if you bought a legitimate smartwatch instead. Most branded smartwatches are covered by a one-year guarantee covering repair and replacement.
Summary
Smartwatches for women are currently one of the most in-demand gadgets among females in the market. They are now available in different designs, sizes, and price ranges to suit any budget & offer functionalities. In addition to tracking your fitness, displaying notifications, and accepting phone calls from your phone.
If you've been thinking about getting a fitness band or a smartwatch. It can be a difficult challenge to narrow down your options to the appropriate smartwatch. The information presented above can take you in the proper direction.
Now with an insight into the factors to consider before purchasing a smartwatch for women. You can head over to the Bajaj Finserv EMI Store to make your purchase. You can also check out various models offered by top brands on the lowest EMIs. Also, using the Bajaj Finserv EMI Network Card, you can conveniently repay the total cost of your smartwatch over a tenor of 3 to 24 months.
Read more : Wearable Medical Devices Market 2022: Industry Overview, Size, Share, Trends, Growth and Forecast Till 2027