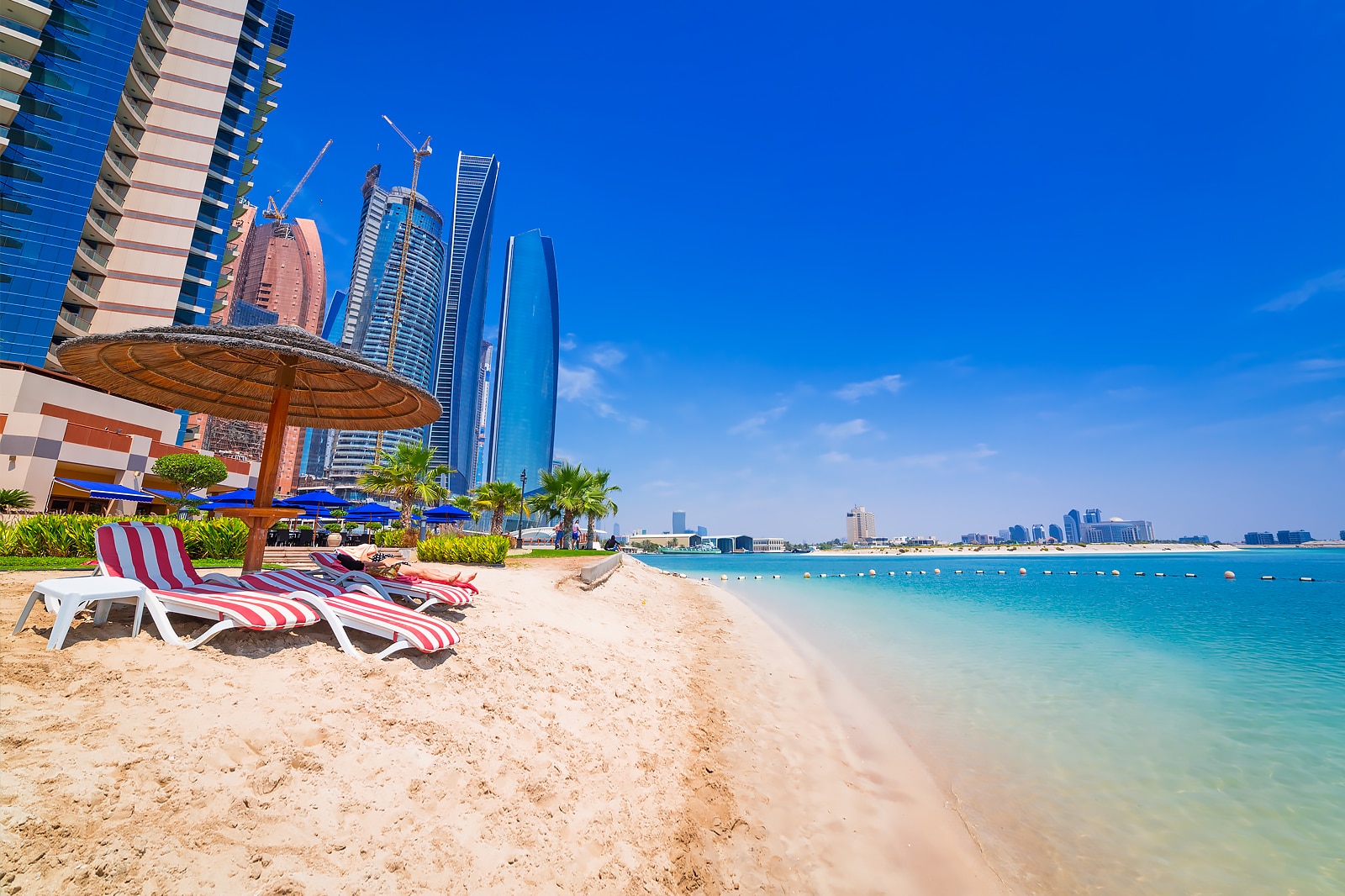 Even though Dubai is known for its dunes and skyscrapers, it isn't all about it. Known for waterparks, pools, and other ways to cool down, Dubai also has some of the most pristine beaches. We give you a list of the best beaches in Dubai where you can cool off this summer.
1. Sunset Beach- Best Beaches
This pristine beach is a popular place for families and friends to have fun. The Sail shaped Burj Al Arab at the backdrop of the sparkling blue waters and the white sand of the beach looks as if straight from a scene of a movie. As the name suggests this beach provides a beautiful spot when the sun sets amid the blue waters. The beach services showers, changing cubicles, and washrooms. Additionally, the smart palms supply free Wifi to beachgoers.  Now make your dream come true by traveling to your favorite destinations with Emirates Visa.
Read More:- Naphtha Market Size, Global Industry Share, Trends, Growth and Report 2022-2027
2. La Mer Beach
An eclectic beachfront of Dubai, the La Mer beach is a 2.5 km long strip of white sand beach along the turquoise waters. The entire stretch of 25 km is lined with tall palm trees, mural art, graffiti, and marine décor. You can enjoy some cool sports and children can enjoy an air-filled trampoline from Japan. On this beach services such as free Wifi, Multi-cuisine restaurants, Shower Rooms, Prayer Rooms, Washrooms, and Pirates themed kids' play area are available.
3. The Beach at JBR
This Dubai beach is super clean and has many facilities that include toilets, showers, and changing rooms for beachgoers. Enjoy with your family on this pristine beach with clear turquoise waters. While your kids splash you can pump up some iron in the outdoor gym. You will have plenty of outdoor shops, restaurants, and cafes near the beach to quell your thirst and hunger pangs. There's even a big outdoor cinema facing the beach.
Read More:- Welcome to Europe Travel Blog & Tour Package
4. Black Palace Beach
The Al Sufouh beach also known as the black palace beach is one of the secret gems of Dubai. This shoreline is between Palm Jumeirah and Burj Al Arab. It's hidden behind a row of palm trees. The shallow waters are ideal for kids to explore the underwater world. Also, the minimal facilities on this beach make it less crowded which is why it is ideal for a relaxing time away from the crowd. The panoramic view of this beach makes for a beautiful photo op where you can capture nature's beauty.
5. Riva Beach Club
The Riva beach club is situated connected to the shoreline of Palm Jumeirah. It is one of the city's most sought-after destinations especially when it comes to the beach. The club offers 300 meters-wide beachfront to the public. It also has a climate-controlled pool and an indoor Mediterranean restaurant and bar. For a nominal charge, you can have unlimited access to the beach and use the pool and gym facilities during open hours. This beach club is voted as the BBC Good Food Best Beach Club 2018. Be it an energizing breakfast, healthy lunch, or a delicious dinner, Riva Beach club has it all.
6. Saadiyat Beach Club
If you are looking for a lifestyle value and seek luxury while in Dubai, then the Saadiyat beach club is the place you want to be. Situated in Abu Dhabi, you will find this stunning private beach. Sitting on Saadiyat Island, the Saadiyat Beach club boasts 5 miles of white-sand beach bordering the cerulean sea. Surrounded by private cabanas, the club has a 650 sq. mt chilled pool. Enjoy water sports or pump up some iron in the workout room. Dance the night away and enjoy a unique dining experience at the club. When in Saadiyat you make memories from the moment you arrive.
7. Kite Beach
Kite beach in Dubai is a haven for kite surfers and sports junkies. If you like adrenaline pumping through your blood and are serious about water sports then this is the place in Dubai where you have to go and try your hands on freely. All the high-quality sports equipment like wakeboarding, kite surfing, paddle boarding gear, etc, you will find lined up along the sand just meters away from Jumeirah's main street. If you are not a water person, you can see people playing volleyball on the beach. Just join them and make more friends in the process. If you want some me time, then the 14 km long track along the shoreline is perfect for you to soak in the scenery and relax.
8. Al Mamzar Beach Park
The Al Mamzar beach park is spread across an area of 106 hectares adjacent to the beach near Hamriya port and Deira. This beach park is surrounded by the areas of 5 beaches. The beach park has fun-filled activities for everyone in a family irrespective of age. There are more than 2 dozen public barbeques, changing rooms, pools, grassy picnic areas, and Best Beaches. There are also kids-friendly pool areas that are monitored by lifeguards If you want to explore the entire area of the beach park you can hop on board the park train. Also, this beach park has an amphitheater that hosts performances from time to time. Be it a few hours or a complete day, you will never get bored in Al Mamzar beach park.